Hire one of our entertainers today! We have everything your party needs. Whether it's a Clown, magician, stilt walkers, or variety shows Montana Premier Entertainment is your place to turn for your parties entertainment. Don't get lost and confused dealing with a thousand vendors! Let us do the legwork! Call Today!
Balloon Animals
Balloons are always a great addition to any event. From the simple sword to a more extravagant charter, let Montana Premiere Entertainment provide the balloon artist to fit your event.
Balloon animals are booked by the hour and depends on if you want a balloon artist or Pattycakes the Clown.
Face Paint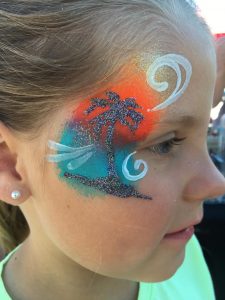 Our skilled artists will help your guests select from one of our many lively designs and then hand-paint the colorful image in just a matter of minutes! Our Face Paint has all the qualities of theatrical makeup; it is safe and non-toxic! Simply washes off with soap and water! Many of our designs include glitter and body jewels which the kids love. We can also create customized designs to fit your event. Artists can service 15-20 faces per hour. Face Painting is booked in a two hour block with an additional price for additional hours.
Airbrush Tattoo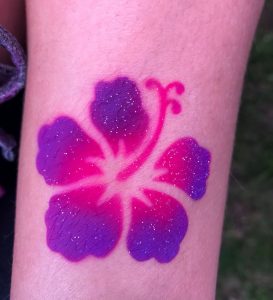 Temporary airbrushed tattoos provide your guests with a fun experience as well as a reminder that they wear home and can last for days after the event. Airbrush tattoos are fun, quick and unique which make them a great idea for large crowds, company events and fundraisers. Your guests can choose from a large collection of designs, from "just-plain-fun" to "that-looks-real!" We can also create custom design stencils for your event or company. Our Airbrush Artist can apply any design in just minutes! Guests may choose a simple one-color tattoo or customize with multi-color, glitter or gemstones for added special effect! GREAT FOR POOL PARTIES – THEY ARE WATER RESISTANT! Airbrush tattoos are booked in a two hour block with an additional price for additional hours.
Pattycakes the Clown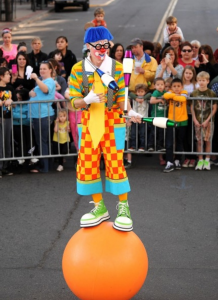 Pattycakes has over 10 years of experience and wide range of abilities making him the perfect entertainment for kids of all ages & grown-ups too! Patrick Branger A.K.A. Pattycakes the Clown has been a professional clown since 2003 and a member with the Clowns of America international. He has also worked with the Jordan World Circus when it has been in Billings Montana. Pattycakes loves fairs, events, promotions, and Parties too! Pattycakes the Clown has something for everyone. He amazes your guests with Magic, juggling, unicycling, stilt walking, and even balancing objects on his chin!! He sculpts wonderful Balloon Animals, Hats or almost anything else!!He always brings games, laughter, surprises, and fun!….for everyone! He would love to come and entertain you!!!
Magicians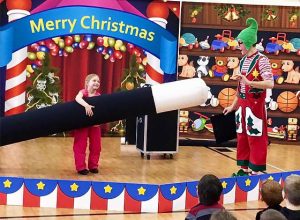 Everybody young and old loves to try and figure out a magician's secrets, Montana Premiere Entertainment offers magicians from close-up to stage illusions, have a theme? No problem just let us know and we can even fit the theme of the event right into the show! All of our show include audience participation.
Stilt Walkers
Make a statement at your event with a stilt walker! Standing between 7 to 10 feet tall a stilt walker will get your guests attention, especially while juggling or even making balloon animals.
Holiday Events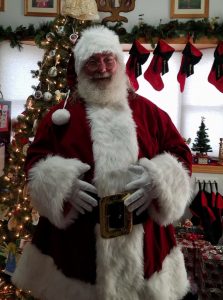 Holidays are the special time of year when most people celebrate and have crazy parties. Well here at Montana Premiere Entertainment love to work holidays and help make your event a success. From Santa, Elves, themed balloon animals, magic shows and face paint and so much more!